You will find resources such as information on creating your agent profile page on Rudder Realty, logo, and badge for you to use on your website, business cards, and your social networks. You will also find HEX Color Codes and links to online services that we use for yard signs and riders. Much more detail will be covered in each section. If you don't find what you are looking for here, please feel free to email us with your suggestions.
RRAP Agent Training Webinar 2018-08-23
This is a pre-recorded webinar given on 2018-08-23 by Aaron Farmer, Broker, Rudder Realty Inc. Austin, Texas….
If you are a new RRAP Agent, I want to personally welcome you to the Rudder Realty family. The video you see below is a recording of a live webinar myself and two colleagues Isabel Morgan, REALTOR® & Noah Pinehurst, MCSE, MSP presented for new RRAP Agents.
Create Agent Profile Page
Setting up your Agent Profile page is easy…
We have created a quick video showing you how to register and create your profile page below.
Below you will find commonly used logo's, badges, & color we use as part of Rudder Realty Inc, branding. You are free to download and use these for your marketing, social network, website, brochures, and/or flyers. Simply right-click on the image below -> choose "save image to your computer".

Without (ruddertx.com)
---
With (ruddertx.com)
Description: White Logo with transparent background. There is a maroon background used above to present our white logo.
Rudder Realty White Badge Web Colors
Web Color HEX Code
Description: The color we use on our website is a Maroon color with slight adjustment for screen display.
The HEX Code = #852623
NOTE: This is not the same maroon color we use on our yard signs, riders. (See Print Colors.)
Print Colors
Print CMYK & RGBA Color Code
Description: The color used on our Yard Signs and Riders is listed below as a RGBA color code.
The RGBA Code = 500000e5
NOTE: The color used in the square box does not represent the color that is used for printing. Please use the RGBA Code for printing your rider.
Real Estate Industry Badges
We are proving the following badges, but please be sure to check the links  to the logo/badge owner to view instructions on proper use of them.

Description: White Badge/Logo with transparent background.
Link: HUD Logo Link

Description: Black type with transparent background. It has three badges in one image.
Business Card Example
You are free to use any design you wish. The images below are presented as an example only. We have also included a pdf file you can download if you wish to get the dimension and/or color codes for print. Additionally, feel free to use any printer/vendor you wish. For those interested, we use VistaPrint.
For yards signs click the image below and you will be taken directly to the company we use Build-a-Sign.Com . The template is already set, when you click the image you will/should see the yard sign ready to go… If the color looks off on your screen, not to worry, it is the exact same one we use, it will print the correct Maroon color correctly.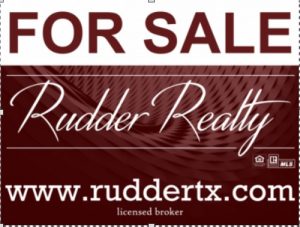 18″ x 24″ Corrugated Plastic
Click the image below to order your rider, when you get to Buld-a-Sign.Com, you will be given the option to change your name and number.

6″ x 24″ Corrugated Plastic